A 2KU review: The RNG, stress inducing, if a migraine was a video game, bitc..i mean glitched alternate reality, damn near made me uninstall this shit wrap up of season 6.
Hello to all of my fellow universalites, Harvard niggas and hoteps a like. Well...we've made it, made it through another season and oh boy...what a season right? See usually i don't do seasonal reviews but i felt like this shit deserved one. Why? Because 2K decided to get experimental, ambitious, dare i say...creative? When they first announced what will forever be known as ditched reality, i was all for it. I was like:
YES! Finally the 2k gods have heard our cries, our prayers, they've finally decided to think outside of the box and come with something that could help rescue this poor emaciated mode from what was surely looking like imminent doom. I really felt like this was going to be like some John wick shit. "Oh MLB The show kills my dog? I'll show them!" And 2K was gonna come out like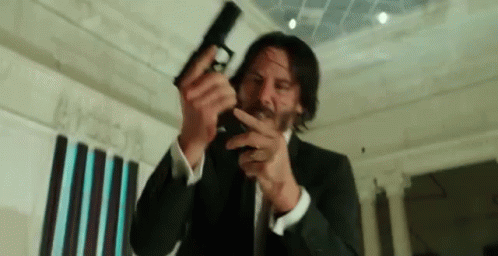 But instead it was more like..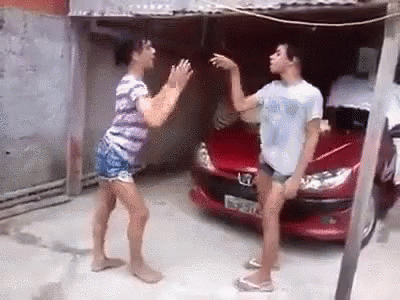 Man...what in THEE fook was this???
Ya lost me 2K, like Forreal...search and rescue fuckin lost me with this one. This has to be the biggest dropping of the ball I've ever seen by this company...and that's saying a lot. This Shit should've just been called: "Season 6: we've given up, see you next year". I've never played a more RNG laced, half baked idea, bullshit money grab, no control of your power creep ass mode in a video game...ever.
I mean...this shit SUUUUUUUCKS. Whoever thought of this, give your job to this guy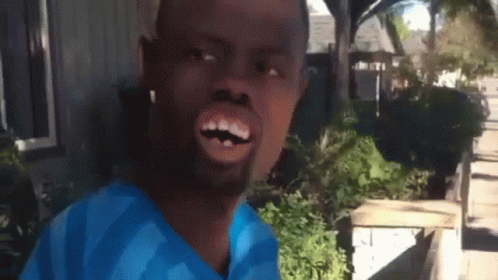 Because I'm almost POSITIVE he's better at your job than you are. If a group of you guys thought of it, we're doomed. You had it, it was right there!! Right in your palms! Think of this like a date, the girl is practically throwing you the box...all you gotta do is seal the deal. But instead you tell her how still wet the bed and you like your mom to cut the crust off your PB&J for you when she packs your lunch for your job at Taco Bell.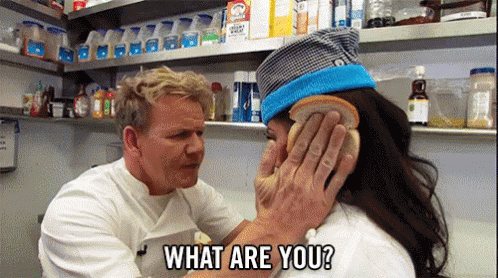 Jeezus freakin christ!!
If tone deaf was a person...i swear.
I can only speak for myself personally, but i played hundreds of games this season...in every single mode. I saw the glitch market a whopping
Fuckin times...really 2k? REALLY? After while i forgot it even existed because i just had already accepted i was never going to see it. This is how you keep'um 2K, this is how you make want more (sarcasm
). I honestly don't even care about next season anymore, this game is essentially dead to me at this point...I'm playing a ghost hoping that muthafucka might materialize into something i once recognized as fun again....yeah, it's morbid and depressing. But that's where I'm at.
What the fuck 2K? WHAT THE FUCK MAN?? Why did you make people grind for Henny god for 45 fuckin days only to NEVER update him to VQ? By far the biggest waste of time of any season reward thus far. Oh and to top it off you muthafuckas dropped a DM KPJ...oh my, please use Vaseline next time. They made this random ass Billy Owens nigga better than the biggest grind card of the season...
Sometimes i think you guys just don't like us, like you muhfuckas really hate us...that's all i can come up with.
But I'll give you props on the good though, because there were some bright spots.
-Free milsap, kukoc, Bowen? Those were great looks, loved it. You guys need to magnify that by 5 next season.
-Julis randle in TTO? That was nice, pretty decent card but outdated within 22 hours...let's try to value your players time by not outclassing a card they played a bunch of games to get.
Danny Dashiki...GOATED. Completely worth it even though it had dudes like @element like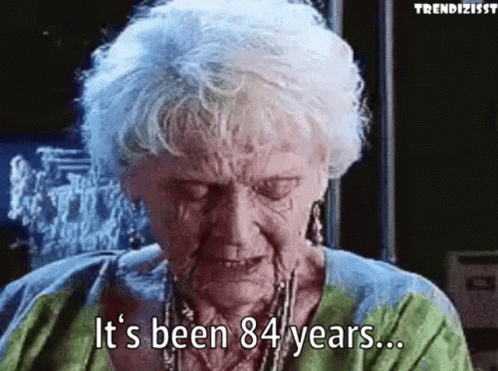 But he's a card that i can use for a long time.
But spotlights? Mega fail. People had to play a shit ton of games to get Mel Daniels and then even more to evo him and THEN you guys drop Kareem, Glitched Wilt, Shaq Curry, GOAT Giannis, BOL THANOS BOL! Like bruh...what is you doin??? 2K i don't know if some intern at your office is pranking you guys and Turning your clocks and calendars forward but...it's MAY, relax. You don't need to show your ass this early.
All in all this season had the potential to be the best ever (i mean EVER) and it turned out to be the worst ever (and i mean EVER). I find it hard to see how this mode continues on being engaging when they've pretty much sucked the fun out of it with season 6, but I'll wait with bated breath, who knows? Maybe they'll surprise me?
Or maybe I'm just playing the video game version of The definition of insanity
Doing the same shit over and over and expecting a different result.
Season rating 2/5
RNG rating
posted in MyTeam