RE: 1 Year of Freedom - Happy 1st Anniversary 2KU - Giveaway
Feel like i cant stay awake for more than 10 minutes so im do a quick shoutout to the brehs.
@Founders what can be said that haven't been said yet? Thanks for making this place a goat tier spot on the internet where i can feel free to shit on 2k and these fucking bum ass cringey dikk sukking content creators, in total peace from my crib in paris, france and not put me into that mano pack
@jdealla for helping me get situated with my xbox account last year. Really a great genuine guy. Its very rare these days( well maybe except on here)
Huge shout out to my guy @OGxSuave too. I cannot thank you enough for what you did.
@QuantumKat we had some disagreements over bron and curry stan quarrels, but you're top tier guy and funny as fuck, that specific sense of humor is top notch.
@RodSquad my nigga !! You're probably the funniest guy on here and always keeps it real whether people like it or not. Goat bully breh. Please never change. That storytelling skill is second to none.
@12th breh, i still remember that thread on the shadow realm when we were shitting on these nms dudes like our lives depended on it.(no offense to the regular nms guys) hyper rock solid breh all around.
@Kobe6Rings they say we always need a positive guy in here to keep us leveled up lol
Thanks for helping me hopeful when these 2k bums cant.
I got a fucking mean ass flu so i apologize if i forget someone.
@dznasty thanks for showing me the way. Totally changed my 2k year. Also you always have the perfect gif or one line punch that make me go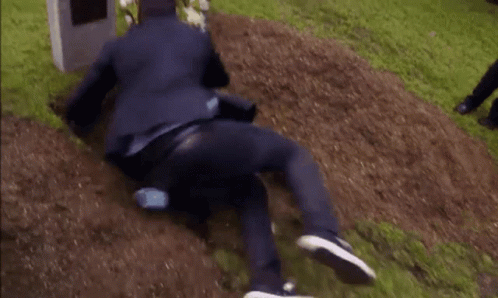 @errolzzz breh. I never thought i could get along with a knick fan but here we are. You're funny as fuck too
@TheKingCartii my boy. Always refreshing with your posts and some of your threads ideas and of course being the goat upvoter. Thank you for all the love you showed me
@Sssnaps man what can be said lol. Your overreactions are always hilarious i love what you bring to this place my boy
Cant forget about @11wakawaka @element @jase @Clarke_Griffin @BEASTMODER34 @508 @SG24 @offball_sweat @HollygroveMikey and those who ive interacted with during this past year. I apologize again if i forgot to mention you. I don't usually do this long type posts cause im lazy tbh but i had to put that aside for that anniversary.
Aight thats enough.
posted in Members Only